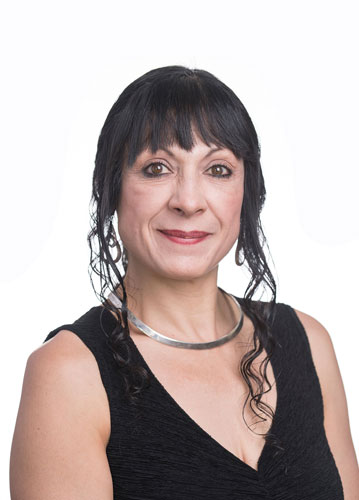 Juella Montoya
Receptionist
---
Juella Montoya is the receptionist at Sommer Karnes & Associates, LLP.
Juella has been a receptionist in the law field for 16 years. She is the first, to interact with clients & assists them with the upmost respect, personal & professional whether in person and over the phone. She also assists with preparation of hearings, depositions, mediations & arbitrations along with in house filing of legal documents and scheduling appointments for attorneys.
Prior to joining Sommer Karnes & Associates, LLP, Juella worked for Scheuer, Yost & Patterson for 13 years as the receptionist.
Juella is a local to Santa Fe with many generations. She raised her 3 beautiful daughters who are now grown and has 5 wonderful grandchildren who keep her very busy. She attended Culinary Arts at the Santa Fe Community College for 2 years in 1993 & 1994. She enjoys working out, riding her bicycle and baking delicious treats for everyone to enjoy.