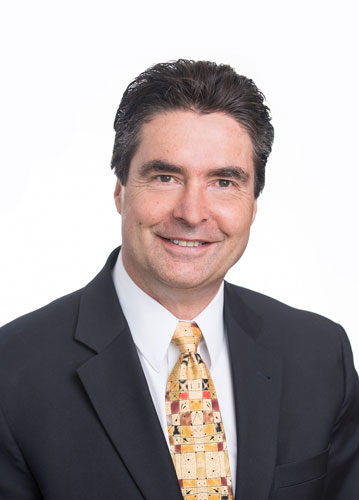 Karl H. Sommer
Partner Attorney
---
Karl H. Sommer has over thirty (30) years of real estate law, land use law, and litigation experience. He has particular interest in helping clients solve their legal problems and achieving the goals related to property.
Born and raised in Santa Fe, New Mexico, his family and professional roots run deep in Santa Fe and northern New Mexico. He graduated from University of New Mexico School of Law, and began practicing law 1986 with the family firm Sommer, Udall & Hardwick P. A., founded in 1953 by his father, Joseph A. Sommer (1926 – 2006). He practiced with his father, and two brothers Kurt A. Sommer and Eric M. Sommer (and other lawyers) for twenty (20) years. For over thirty (30) years, Karl has focused his practice on real property-related matters, including transactions, residential and commercial leasing, condominiums, construction matters, land use and development issues, finance, and entity formation related to the acquisition, ownership and development of land, and litigation related the areas of the law. In addition, he has practiced extensively in areas of general commercial law, including contract matters, business formation, business sales/acquisitions, and commercial litigation. He has represented clients before all of the state and federal courts in New Mexico, and has extensive experience before city and county councils, boards and commissions.
"The practice of law is imbued with the privilege of helping people discern what is in their best interests and then pursuing those interests as effectively and efficiently as possible."
He represents clients from all over the socio-economic spectrum, from many different cultural backgrounds – helping people solve big and little legal problems. Many of Karl's clients only speak Spanish, and Karl has incorporated his Hispanic family background into helping many whose access to legal services is limited by the inability to speak English and for economic reasons. For Karl, the practice of law provides one with the privilege of helping clients solve problems. He opened his own firm (Karl H. Sommer & Associates, P. A.) in 2005, and was joined 2008 by Joseph M. Karnes. Together they formed Sommer Karnes & Associates, LLP in 2010.
Karl loves the outdoors – backpacking, hiking, fishing, biking, and skiing. He also enjoys gardening, poetry and history. For over 25 years, Karl has worked with Teen Court helping Santa Fe teens on their path to becoming adults with productive and successful lives. Karl has one son, Christian M. Sommer, who lives and works in Santa Fe helping people realizing their potential at The Mountain Center. Karl cherishes above all the family and community relationships that come from being from "big family in a small town."
Education:
The University of San Diego, B.A. with Political Science 1983
University of New Mexico, J.D. 1986
Bar Admissions and Activities:
New Mexico, 1986
U.S. District Court for the District of New Mexico, 1986